VSinder
A dating app for programmers where you swipe on code.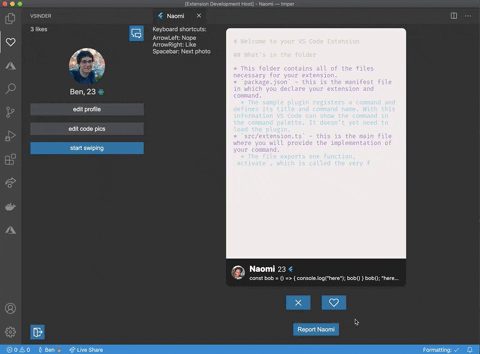 Context: https://youtu.be/bfd8RyAJh6c
Get the app for push notifications
Unauthorized reproduction of this site is prohibited, and offenders will be held accountable for their legal responsibilities.
Article Title: Dating App for VSCode
This article URL:
Dating App for VSCode
Github Trending Repositories
Explore Github Trending Repositories. See what the GitHub community is most excited about today.